Fifteen in One Board to India - Specials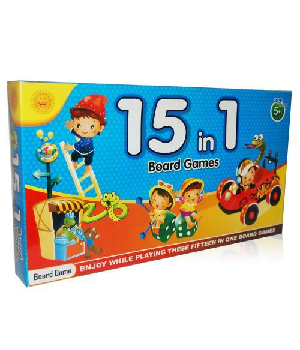 Fifteen in One Board
Enjoy the most entertaining family games with full family together with this 15 in 1 Board Games. It holds Games like Ludo, Snakes & Ladders, Cricket, Football, Lucky Five, Brain vita, Hide Out, Chinese Checkers, Car Race, Dinosaur, Tic-Tac-Toe, Pot of Gold, Bike Race, Rodeo, Odd & Even.

Contents :
1 Three Sided Playing Board, 1 Playing Dice, 36 Playing Counters. Age : 3 yrs+

Send this game to your family along with other Gifts to India.

Shipping Info : Ships within 3-4 working days.