Personalized Family Photos on wood Desktop to India - Specials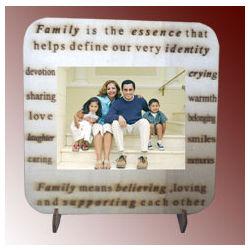 Personalized Family Photos on wood Desktop
Photo printed tile, pasted on sleek wooden sheetFamily photos in wood make your family bonds stronger.This wooden family photo is a gift for any occasion.
At every stage of life, our relationships and families present us with both joys and challenges.All of these emotions and joys are increase when you see this Family Photo Wood Desktop.


Shipping Time: Ships within 4 to 5 working days.