Personalised Mouse pad to India - Specials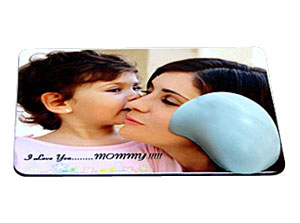 Personalised Mouse pad
* Rectangle shaped mousepad with personalize photo and message.
* Personalize it with a photo and a message of your choice.
* This mousepad is a perfect gift to give on any occasion.
* Size: 9.25 inches x 7.45 inches.
Please send the photo as an attachment to sales@thesurpriser.com along with the order number.
Image should be in GIF or JPG format. To ensure a good print resolution should be
atleast 150 dpi.

Shipping Time: Ships within 4 to 5 working days.