Dr. Wood Six to India - Specials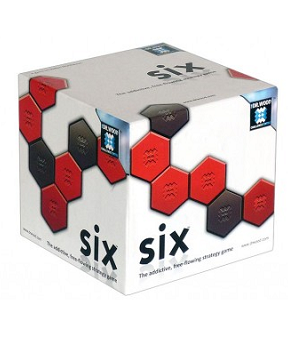 Dr. Wood Six
Immerse yourself in an addictive a fantastic free-flowing game of pure strategy. Be the first to create one of the 3 possible winning forms whilst trying to prevent your opponent from doing the same. Its that simple and as you play it you realize you are in for. minutes to learn... awesome fun to play! Six... the strategy game for 2 or 4 players!

Contents:
22 Red tiles
22 Black Tiles
1 Game Book
Dimension: 15 x 15 x 15 cm
Weight: approx 1 kg
You can also couple and send this challenging game along with other Gifts to India.

Shipping Info : Ships within 3-4 working days.