Color full Flowers and Floral Designed Earthen Diyas to India - Occasion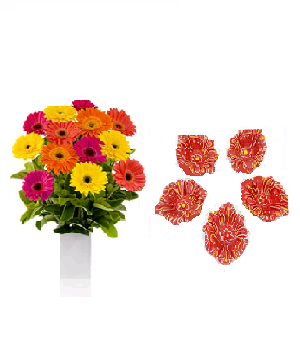 Color full Flowers and Floral Designed Earthen Diyas
Charm your dear ones in India on the grand festival of Diwali by sending this Floral Designed Earthen Diya set with a colourful bright flower arrangement. A standout in any environment. A rainbow of colour..

Floral Designed Earthen Diyas:
The set includes 5 earthen diyas, colored in red fabric. Yellow and white patterns make the diyas look attractive. Flower design comes at the center of the diyas.

Note: This product ships in 3 to 4 working days.